Malta in Wintertime (December 1999)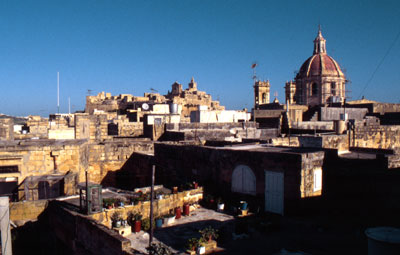 If the days in Germany get cold, wet and therefore uncomfortable, Malta is a good place to go away from all this for a week or two. The winter days are pretty out of the high season, therefore the stay in Malta is effordable as well as enjoyable. Anyway I would not recommend to go to the Maltese Islands in summertime due to the highttemperatures and the lot of tourists. Even in december, where places like Greece can be quite cold, the temperatures stay at moderate 12°...18°C. In sunny days it might even get very comfortable, you even can enjoy a sunbath in places saved from the wind. Nevertheless, not forget there can be rainy days in that season!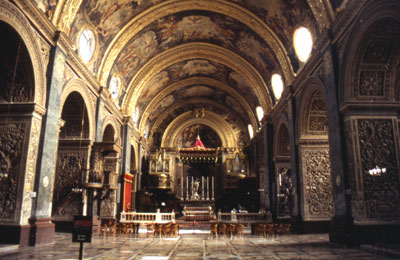 Malta is not at all a place to go for swimming - beaches are rather hard to find. Ofcourse, you can have a bath, but I guess there are other places which offer more opportunities for doing this... For compensation, you can find a high number of interesting places to visit. Malta owns a very multifaceted history - among other things as the stronghold of the Knights of St. John from Jerusalem for some hundred years. But even before the arrival of the Crusaders a lot of nameworthy things happened - Ulysses stayed here at Gozo (also known as Calypsos Isle), the apostel Paul shipwrecked here in 60 BC and people were living at the archipelago as long as 3800 BC. Witnesses of this long history are easy to find, one of the most popular is probably the underground Hypogeum - a 6000 year old place of worship.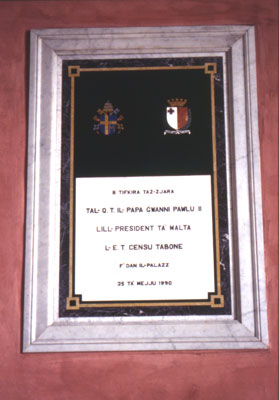 Anyway, more eye-catching are the countless cathedrals and palaces when arriving first at Malta. In general catholicism plays a far more important role than in any other place in Europe. As one example, the divorce of a marriage is still prohibited by law!
In most cases the visitors will arrive by plane. If one stays at Malta out of the high season, it is not necessary to book an accomodation in advance. The same applies for renting a car - Malta is not that large, and public transport works rather good while being effordable. Nevertheless the practical week ticket is only vaild for the Isle of Malta, but it is not good for transportation at Gozo. Another point of interest is found in the fact, that almost all bus lines start and finish at the central bus station just out of the gates of the tiny capital Valletta. Thus it is not a bad idea to look for a room in Valletta which is not very expensive - out of the high season you should spent 15€ or less (including a minimal breakfast). Valletta, named after the knight who masterminded Malta's successful stand against the Turkish siege of 1565, offers a lot of sightseeings. To some surprise, the number of open restaurants in the evening and night is rather low, but there are some places to get a meal. If you spent sufficient time in sightseeing there and want to get rid of it, make a trip to the South of the island. While the North seems to be one single big town, the South is rather sparely populated. With some luck one has a day without much wind blowing - then use it and make the boat trip to the Blue Grotto. You can also make some hike across the country, but not expect high mountains - the most elevated place is a kind of a mixture between a cliff and a public garbage dump....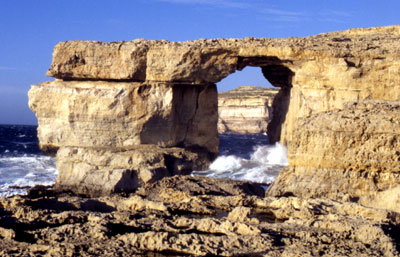 A "Must be" is the visit of 3000 year old city of Mdina which once was the capital of Malta before the arrival of the Crusaders. The name of the city already points to the roots of nowadays maltese language which is a kind of an arabian language written with latin letters. For sure, this is just one more of the many curiosities of Malta. Another place worth a visit is the neighboring island of Gozo north of the Isle of Malta. Here you can spent some days away from overpopulated Malta - the number of people living at Gozo is still small. Due to the small size, it is not a real problem to walk acroos the island - except occasionally there are no footpathes... To reach the island, you can either use the ferry boats which leave from nearby Mellieha or, if you can efford it, by helicopter. The capital of Gozo is Rabat, also often called as Vittoria. It is a romantic nice place dominated by a beautifull citadel, offering some silent squares and small lanes.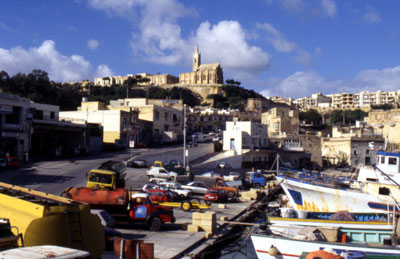 There is only one problem if someone want to stay in Vittoria - the last hotel closed already years before. To find an accomodation there, it is usefull to simply ask around the small shops and workshops nearby the bus station. At Gozo is the third-largest dome of allover Europe which was completely paid by donations from the locals. Ofcourse, nobody could tell why they need such a big building there... Finally some warning - there are a number of travel agencies offering trips to the silent and undiscovered places of Malta. Keep in mind that Malta belongs to the places in Europe with the highest population density...thus, there will not be much wild nature left. Ofcourse there are some empty places, but you can reach them better by your own feet, which is also many times cheaper.